K&L Clutch carries industrial, heavy duty torque converters from Allison Transmission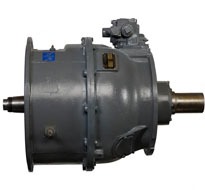 One of the leading names in torque manufacturing is Allison Transmission, a company that has an excellent manufacturing reputation established for almost 100 years and who have been producing torque converters for industrial, automotive and even racing industries. Their line of heavy duty Allison torque converters and other high-performance Allison transmission parts are backed by K&L and recommended for use with in industrial machinery for tasks requiring efficient and smooth performance.
Why Choose Allison Transmission Parts?
There are plenty of options out there for industrial torque converters, but none can offer the same guarantee of quality that Allison Transmission can with 100 years in the manufacturing industry. Allison torque converters provides an operating experience that combines a powerful performance and steady control, enabling power shifting to occur seamlessly and efficiently, which in turn increases horsepower and fuel efficiency. Automatic transmissions cannot function properly and effectively without torque converters, since the converter enables the transmission to avoid unnecessary friction and loss of power. Smooth operation while maintaining a powerful performance is a trademark of Allison Transmission parts and K&L is proud to carry the Allison brand.
K&L offers an expansive range of Allison Transmission converter parts that we provide, install and service according to our clients' specifications. A few of these torque converters are:
6885693 TC-575
23013725 TC-945
6770189 TC-955
6769945 TCA-955
6880983 TCDOA-475
6830841 TCDOA-565
6830804 TCDOA-565
Contact K&L for a complete list of the Allison Transmission torque converters we provide, as well as our selection of other Allison parts for commercial use.