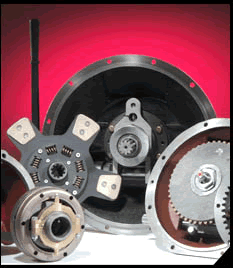 North American Clutch & Driveline
NACD was founded in the early 70's and has emerged as an important producer of clutch and powertrain components, for both aftermarket and original equipment manufacture purposes. Based out of Rockford, Illinois, NACD provides their products to a wide variety of industries, including:
Agriculture,
Irrigation,
Forestry,
Waste Management
Oil/Petroleum
etc.
K&L Clutch is proud to be an NACD Distributor, carrying a wide range of their products, in particular, Agricultural Clutches, Power Take-Off components, and clutch applications for off-road, Earth Moving Vehicles.
We'll be providing a comprehensive list of the parts we carry as soon as possible. Please don't hesitate to contact us for more information.
Contact Us
---
VIEW POSTS ABOUT Power Take Offs:
[wp_cpl_sc cat_id=71 sort_order=desc list_num=5]