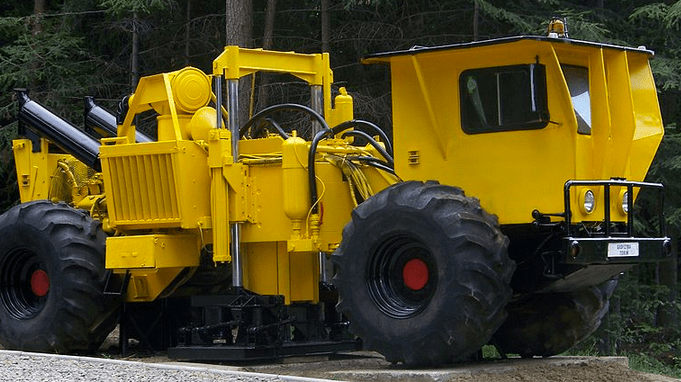 An Overview of the Oil & Gas Industry
The oil and gas industry (also referred to as the petroleum industry) is indicative of exploration, refining, extraction and transporting processes. In addition, this industry includes petroleum products and the marketing of them. With gasoline and fuel oil being the largest volume products, the oil and gas industry is vital to many other industries.
K&L Clutch Serves the Oil & Gas Industry
Since 1983, K & L Clutch and Transmission has provided clutch and transmission for equipment in the oil and gas industry, offering a vast array of industry-specific services and products specifically for transmission and clutch repair.
Machines used in the Oil & Gas Industry
Mud Pumps
This reciprocating plunger device is used to circulate drilling fluid while under high pressure. Mud pumps circulate drilling fluid (or mud) on a drilling rig. Mud pumps are considered an important piece of oil drilling equipment.
Pump Jacks
Pump jacks, also known as pumping units, horsehead pumps or jack pumps, are overground drives used for reciprocating piston pumps for an oil well. Used to lift liquid mechanically out of an oil well if there's not sufficient pressure at the bottom of the hole to allow oil to flow up to the surface, they are commonly used in oil-rich areas.
Well Servicing Rigs
Well servicing rigs are designed to increase and optimize production at existing wells and range from 200 to 900 horsepower. These rigs are utilized in the routine maintenance and repair of gas and oil wells and in addition, are used during shallow drilling operations.
Wireline Units
Wireline units are designed to be used in the oil and gas industry for slick-line or e-line service work during open / cased hole logging services in oilfield environments. Wireline units are critical during open hole logging operations which involve the deployment of specialized tools into freshly drilled oil wells.
Transmission and Clutch Repair Parts for the Road Building and Oil & Gas Industries
Brakes "" Brakes create heat by converting kinetic energy from friction. In the simplest terms, well-working brakes are necessary to halt motion and to operate heavy equipment properly.
• Caliper Brake
• Low Inertia Clutches and Brakes
• Water Cooled Brakes
Power Take-Offs "" Also referenced to as PTOs, power take-offs are responsible from garnering power from an operational power source. Through this process, power take-offs are able to supply power to machines that are separate from the power source.
• Twin Disc "" Rockford PTO
• Twin Disc PTO
• WPT PTO
Torque Converters "" The primary job of a torque converter is to transfer moving power from an electric motor to a rotating driven load. These products are able to multiply torque in the event of a great differing of input and output speed.
• Twin Disc Torque Converter
• Allison Torque Converter
• Clark Torque Converter
• Manitowoc Torque Converter
Please contact K&L Clutch and Transmission for road building equipment, transmission for equipment in the oil and gas industry or air clutch equipment at (817) 627-0129.
Contact Us