In 1992, the WPT Power Corporation started manufacturing parts for industrial machinery, and their Power Take-Offs and power-grip clutches have cemented their place in the industry as a producer of premium transmission components. Heavy-duty jobs require strong, durable parts that can stand up to the task at hand, and WPT makes some of the most versatile, flexible, and reliable products available.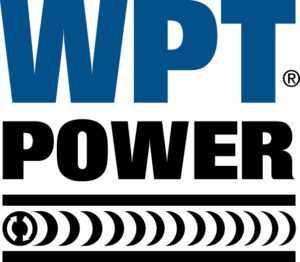 K&L Clutch understands that quality is the driving factor behind efficient industrial work, so we proudly stock a myriad of WPT parts, and we provide comprehensive WPT transmission service and repair. Let the professionals at K&L handle all your WPT transmission repairs, rebuilds, and general maintenance.
WPT Premium Power Take-Offs and Clutches
WPT parts are some of the best in their respective fields, and they are used in some of the most extreme applications in many industries. The hardest jobs require the strongest equipment available, and those responsible for the tough work trust the reliable components made by WPT. A few of those industries include:
Mining
Forestry
Agriculture
Metal Formation
Energy Production
This is only a small sample of the ways in which WPT components are used in heavy-duty applications. WPT makes several different types of PTOs, including mechanical, pneumatic, and hydraulic varieties. Each has their own strengths that make them suitable for different tasks. K&L Clutch carries a full range of WPT Power Take-Offs, and we can install, service, and maintain any WPT system.
WPT's power-grip clutches are ideal for the toughest conditions imaginable, since they're designed to stand up against the high heat of an active engine. They provide smooth operation and flexible strength even in those dangerous environments, exceeding the performance of other similar systems. WPT parts are trusted by those who use them for their exceptional reliability. Such amazing parts are designed to increase efficiency and overall performance, and just like all other machine parts, they are susceptible to deterioration, especially with regular stressful use.
The Benefits of Regular Maintenance
Machines that often experience significant strain should undergo preventative maintenance to stay in top condition. Delays and breakdowns only serve to increase costs, and they can sometimes be so severe as to cause the cessation of an entire project. By regularly inspecting your equipment, you can prevent these events before they cause problems. K&L Clutch takes pride in offering fast, efficient repairs that drastically cut down on delays. Our highly trained team of industrial transmission technicians can repair, rebuild, and replace any WPT component.
If you have any questions about our amazing range of WPT services and products, please contact us here. Our friendly staff will happily provide you with any information you request, and they'll assist in scheduling an in-person consultation.