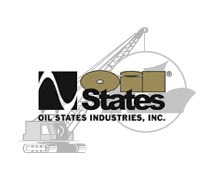 Oil States is a company renowned for their premium pneumatic clutches. These clutches utilize air to create pressurized differences that provide more precise, stable control. Oil States manufactures a line of ELASTA-FLEX clutches that are some of the highest quality air clutches you can find on the market. K&L Clutch pays attention to the industry leaders when it comes to mechanical and pneumatic clutches of all sorts, so we are well aware of the innovative design that is available only through Oil States and their ELASTA-FLEX line. Not only do we offer a fine selection of Oil States pneumatic clutches, but we will happily install, service, and repair any Oil States clutch.
Oil States Premium Clutches
If you're in the market for a new clutch, K&L will be glad to assist you in finding the perfect Oil States clutch for any industrial application. Oil States Industries has been manufacturing their versatile, powerful components for over 60 years, and they have maintained their high level of quality through the entire process.
Pneumatic clutches, like those sold by Oil States, are inherently more efficient than standard mechanical clutches. The reason is that mechanical clutches are built with torque limiters that prevent variance from going over 10 percent, where pneumatic clutches hold the variance to less than 5 percent. Oil States has been an industry leader for years because of their ability to predict the needs of the market, and build a supply for those needs. Industrial-scaled machines require more strength, efficiency, and versatility to perform the same tasks as standard vehicles in the same smooth fashion, and Oil States continues to push the boundaries of the marketplace with new and exciting innovations. These innovations are what led to the birth of their ELASTA-FLEX line, along with all their other amazing products.
A Brief Inventory List
K&L Clutch is proud to offer a full inventory of Oil States clutches. We've outlined below a sample of the collection we have available, but this list is by no means exhaustive.
10A300-11A1 142197JB ELEM ASSY SF, SD, W/1 S/C
16A500-22EB 142432DD DUAL ELEM ASSY DF,DD,W/2 QRV
18A500-21D1 142264KN ELEM ASSY DF,SD,W1 QRV
20A500-22A1 142265LH ELEM, DF, DD, W/1 S/C
24A500-22EB 142436DD DUAL ELEM ASSY DF,DD,W/2 QRV
28VC650H1 142643HA ELEM ASSY 1 INLET,NO S/C
32A525-22D1 142271LJ ELEM ASSY, DF, DD, W/1 QRV
40A525-21D1 142273KN ELEM ASSY DF,SD, W/1 QRV
46VC1200B1 142671HP ELEM ASSY W/2 S/C
If you have any questions about our Oil States repair services, or wish to schedule a consultation, contact us here. Our friendly staff will be happy to assist you in any way we can.