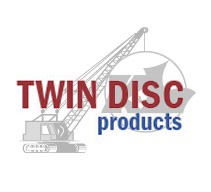 Twin Disc parts are some of the best at what they do. Their premium parts range from air clutches and gearboxes to power take-offs and electronic controls. These transmission components are perfect for both industrial and standard applications, and their individual parts are great for rebuilds. The Twin Disc name is synonymous with quality, and their dedication to fast, reliable parts has made them an industry leader. When you take advantage of Twin Disc premium components, you can trust your job will go smoothly, no matter the strain required. K&L Clutch is proud to carry a wide range of Twin Disc parts, and we install, service, repair, and rebuild any Twin Disc system.
Twin Disc Premium Components
Twin Disc manufactures many amazing parts, and their clutches, torque converters, and power take-offs are some of the best on the market. These parts demonstrate amazing versatility and strength.
Power Take-Offs – K&L offers a wide variety of Twin Disc PTOs, including several state-of-the-art systems that provide significantly improved performance. We also service and repair all Twin Disc PTOs, along with many other Twin Disc components, in our dedicated service center.
Torque Converters – Twin Disc torque converters use hydrodynamic fluid systems to control with higher precision. K&L carries many of these converters, and provides comprehensive Twin Disc torque converter service.
Clutchs – Twin Disc clutches are ideal for use in heavy-duty industrial applications, such as drilling rigs, winches, and rock crushers. Their performance is due to the high-quality construction of each individual component. K&L Clutch services all Twin Disc clutches, and we carry an impressive selection of their products.
The Advantage of Twin Disc Parts
Some of the most costly aspects of industrial work are delays and breakdowns. With the high performance made possible by Twin Disc parts, you can rest assured that breakdowns will be kept to a minimum. By adding preventative maintenance to the routine of any industrial vehicle, you can help prevent costly interruptions. K&L Clutch proudly offers our customers a plethora of Twin Disc services, including Twin Disc transmission repair, installation, and rebuilding.
The transmission is one of the hardest working systems in any vehicle, especially those designed for industrial applications. By regularly servicing these transmissions, you can be sure that you'll never have breakdowns in the field that might cost you more than you can afford. K&L is more than capable of rebuilding any Twin Disc transmission, and we will restore it to its proper premium quality.
If you have any questions regarding the services provided by the professional, courteous team at K&L Clutch, contact us here. Our staff will happily answer any questions you may have, or help you schedule an in-person consultation.