An Overview of the Agriculture Industry:
Agriculture is one of the most important industries in the United States, with the country being one of only a few net exporters of food to the rest of the world. About 2.2 million farms cover close to a billion acres across the country. By contributing to the agriculture industry, K&L Clutch and Transmission provides a valuable service to the economic health of our nation, and many other nations worldwide.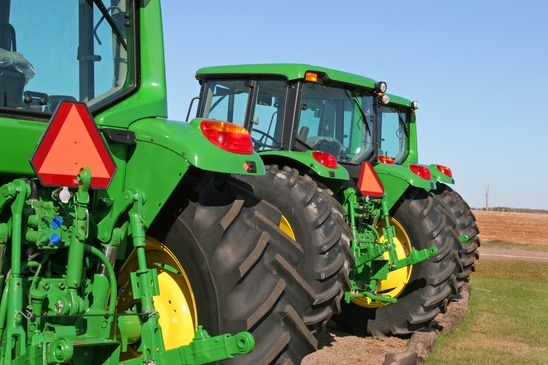 Impact of the Agriculture Industry:
The agriculture industry in the United States is responsible for huge production of corn, soybeans, wheat, cotton lint, tomatoes, potatoes and grapes. In addition, beef, milk, chicken, and pork are exported to many countries around the world.
K&L provides Clutch and Transmission parts for the Agriculture Industry:
K&L has been serving the agriculture industry for many decades, with valuable machinery parts that make a huge difference to how various farms run. Through technological advancements over the years, K&L has been able to contribute to increasing efficiency of output in both larger and smaller farms. Here are some of the products that we provide to the agriculture industry.
Tractor Transmission Replacement:
Tractor axles are a common part of the tractor's chassis, passing through the rear of the chassis with all the braking and gear components. This style of axle protects the tractor's components from excessive dirt, mud and other natural elements.
The transmission is a key component of any tractor. While older tractors use manual transmissions, most new ones are fitted with an automatic system. The manual transmission has three to six gear ratios, with several ranges, that allow for easy manipulation of tractor speed.
Sprayer Transmissions:
The sprayers which are regularly seen on agricultural fields also require transmissions, and we specialize in providing these. Sprayer transmission replacements are essential in ensuring that the products continue to perform at optimum efficiency.
Irrigation Power Take Off:
K&L Clutch and Transmission sells Twin Disc – Rockford PTO, Twin Disk PTCO and WPT PTO power take offs, which are essential for any irrigation pumping jobs. Power take offs take power from an operating source, such as an engine, and transfer that power to separate machines.
If you're looking for clutch or transmission parts for your farming equipment, look no further than K&L Clutch and Transmission.
Contact Us