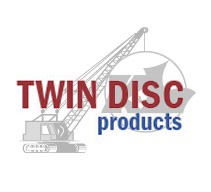 K&L Clutch is proud to offer a full line of replacement parts for any Twin Disc system. K&L has been an authorized Twin Disc parts distributor for years, and our impressive inventory of products kept on hand will surely meet even the most stringent requirements you might have. With K&L you know you'll be getting quality service and equipment from an international business with customers all over the world. Field service is available globally, and our turnover time can't be beaten. We often ship products and replacement parts the same day they are ordered, and we will begin repair work on malfunctioning hardware as soon as we get our hands on the equipment. K&L can even machine rare or hard to find parts right in our professional shop.
Authorized Distribution of Twin Disc Parts
Twin Disc transmission replacement parts can be found in many places online, but it's important that you purchase from authorized retailers to ensure you get the correct product and all the services associated with buying from a certified reseller. Many unauthorized distributors won't offer additional services or support beyond your purchase, so if you end up with a faulty part or incorrect order you may find yourself out of luck. With K&L Clutch this will never be the case. Parts for Twin Disc transmissions, clutches, pump drives, and essentially any other large scale application can be found through our certified inventory.
Enormous Inventory
No matter what sort of Twin Disc parts you might need you'll be sure to find an appropriate item from our available selection, and if you can't find what you need from the online inventory then you can have your rare component machined specifically by our expert staff. Our inventory covers all replacement part for Twin Disc transmission systems including:
Power Take-Offs
Pump Drives
Torque Converters
Hydraulic PTOs
Heavy Duty Clutches
Electronic Controls
Marine Gears
Transmissions
And Many Others
Global Service
K&L Clutch understands that operating internationally can be a hassle, but we provide heavy-duty machining support for cranes, crushers, stationary units, and draglines all over the globe. Our experience dealing with the cultural differences and importing/exporting hurdles often associated with international business helps relieve the stress of getting your spare Twin Disc parts no matter where you find yourself. A few of the areas we service internationally are:
Russia
Middle East
South America
Fast & Reliable
If you need parts for a Twin Disc system in a hurry you should keep in mind that K&L Clutch has an industry leading response time. We will ship orders that we receive on the same day so you won't lose valuable job time waiting for your parts to arrive. Even if you have a component that needs repair we can often help you in a single day thanks to our expert staff of machining professionals. We believe in speed and efficiency, giving us one of the fastest turnaround times in the industry.
Part Creation
If you need unusual or unique Twin Disc replacement parts we have got it covered. Even if we don't have the exact part you need in our massive inventory, which is unlikely, we can create it for you in our machining shop, so you know you can get exactly what you need from K&L. Our experts will craft your new part on site and deliver it to you quickly. Even the rarest of parts can efficiently be produced by our machining professionals.
Heavy-duty machining services and replacement parts provided by K&L have set a new standard for our competitors to attempt to reach. You will not find a more suitable place to acquire spare parts for any of your Twin Disc systems. K&L Clutch is an industry leading provider of Twin Disc transmission Replacement Parts. Contact us today to find out why you should be working with us!