Forestry is an expansive industry that requires many pieces of large equipment that run on massive engines that have a clutch and transmission that changes speeds and controls each device. Skidders, harvesters, loaders and all other forestry machines must be maintained properly in order to keep the current project productive. However, there are times when the machines will break and need major repairs. Often, these repairs can be done with the simple changing of clutch and transmission parts.
We specialize in providing clutch and transmission parts and repairs, power take offs and torque converters for the following forestry industry equipment:
Skidders
Feller Bunchers
Harvesters
Loaders
Forwarders
Yarders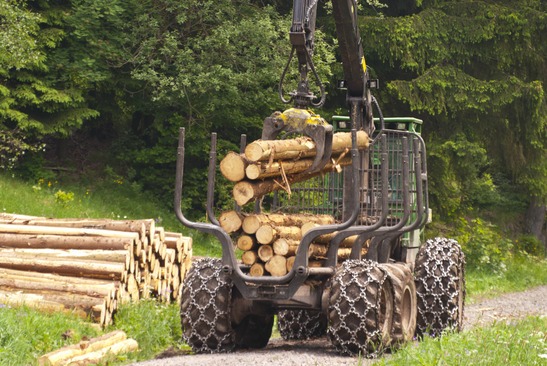 When a forestry outfit is using every machine in the book to keep their operation going, those machines must be serviced and repaired regularly. With a large set of parts from the catalog, it is easy for every forestry outfit to have a set of spare parts on hand for every job that they are working on. Rather than waiting for machines to break down, it is best for companies to purchase parts in advance and have them in storage for regular servicing of the units.
Also, having these parts on-site changes the way in which the company can get their repairs done. While waiting for parts, the company loses time and money, but the most common repair parts can be kept near the machines in case there are problems. With this stock of parts, repairs become much easier to complete and even easier to prevent.
If much larger parts are needed for repairs, they can be instantly ordered and shipped out to the work site to facilitate quick repairs. K&L even offers extensive field services, with well stocked service trucks and experienced technicians, and delivery and international clutch and transmission maintenance! Every business that is working in forestry should take advantage of the parts available here to ensure that their machinery is always in proper working order.
There will come a time when a loader or forwarder breaks down, but a quick-thinking crew can change out the necessary clutch and transmission parts to get the unit working as fast as possible. There is no need to waste time or money when the proper parts are all right here for the forestry crews that are working out in the field every day.
No job is too big, contact us right away!
Contact Us