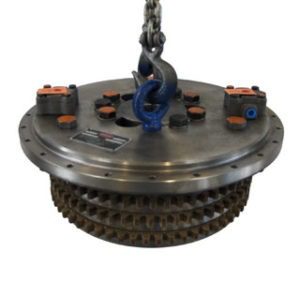 Twin Disc is one of the industry leaders in heavy machinery component manufacturing. K&L Clutch & Transmission is proud to provide, repair and install Twin Disc Clutches.
Twin Disc PO Air Clutches are designed to give the user maximum dependability and lowest possible installation and operating costs. They are used extensively by manufacturers of drilling rigs, draw works, rock crushers, tractor winches, pipe-extruding machines, machine tools, pug mills and other industrial equipment. Twin Disc truly produce a clutch to rival any other manufacturer in the industry.
TWIN DISC PO AIR CLUTCH
The following is a partial list of Twin Disc Clutches that K & L Clutch provides parts for, repairs and installs:
ITEM NUMBER – DESCRIPTION
PO114C012 – PO114 AIR CLUTCH
33711 – PO108 AIR CLUTCH
27339 – PO210C001 AIR CLUTCH
PO211C003 – PO211C003 AIR CLUTCH
PO214C013 – PO214 AIR CLUTCH
PO214C011 – PO214 BLANK BORE
28351 – PO218C002 AIR CLUTCH
30198 – PO224 AIR CLUTCH
30080 – PO230 AIR CLUTCH
37892 – PO230 AIR CLUTCH
PO314C009 – PO314C009 AIR CLUTCH
PO314C011 – PO314C011 AIR CLUTCH
27973 – PO318 AIR CLUTCH
27765 – PO318C002 AIR CLUTCH
28065 – PO318C003 AIR CLUTCH
29626 – PO318C004 AIR CLUTCH
PO324C001 – PO324 BLANK BORE
30151 – PO336 AIR CLUTCH
PO31SC002 – PO318 S.B. AIR CLUTCH
PO318S003 – PO318 S.B. AIR CLUTCH
If you have any questions regarding Twin Disc Clutches, or any of our products, please feel free to contact us to order a product or for more information!
Order Now