Replacement Parts by WPT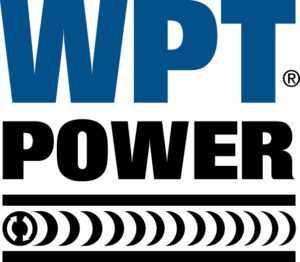 WPT Power Corporation was founded in 1992 with the goal of making a name for themselves in the already competitive industrial marketplace, but they had no problem achieving the notoriety they sought with their incredible line of products. Just one year after the company's inception, the development of a distribution network began. As their customer base grew throughout the globe, so did their manufacturing operations. The addition of a large Chinese production facility exemplifies the position of WPT Power within the global marketplace, and over 100 countries can access the pneumatic and hydraulic industrial components made by WPT for a wide range of applications.
The first product from WPT was their Power Grip Clutch, designed to deliver increased versatility and strength in the extreme conditions within an engine. WPT prides itself on providing the most advanced, up-to-date technology possible to their customers, and K&L Clutch is home to an extensive selection of WPT replacement parts. WPT will continue to innovate new products as the market demands them, so you know you can count on the quality of all WPT parts.
WPT Quality
Beyond the Power Grip Clutch that initially launched WPT Power Corporation to its current high standing, they also manufacture an impressive line of Power Take Offs, or PTOs. PTOs, to put it simply, allow for power from one source, like an engine, to be taken away and used to power secondary systems or machines. These devices essentially syphon off excess energy from an active source and utilize it in a more efficient fashion.
WPT produces both mechanical and pneumatic PTOs. The mechanical line is much more versatile in the sense that they are more interchangeable with other PTOs, and they use sealed ball bearings to reduce problems with the loss of lubrication. Pneumatic PTOs are more complex, which allows for further categorization into Type 1 and Type 2 pneumatic PTOs. A listing of some of the typical uses for each type is included below:
Type 1
Dredge Pumps
Rock Crushers
Waste Shredders
Oilfield Mud Pumps
Any Generic HP Application
Type 2
Irrigation Pumps
Fire Control Systems
Road Planers
Utility Construction Equipment
Wood Chippers
WPT Selection
Industrial components from WPT are used in a plethora of large-scale industries, including agriculture, energy, mining, forestry, metal-forming, and many others. The following is a brief list of WPT PTOs available from K&L Clutch, but the full inventory is much more expansive:
WTD-06-140 CX106P401 ORG/BRZ/205
WTD-07-140 CX107P401 ORG/BRZ/205
WTD-08-130 CX108P301 ORG/BRZ/305
WTD-10-130 CX110P301 ORG/BRZ/306
WTD-11-110 SP111P101 ORG/BRZ/306
WTD-14-110 SP114P101 ORG/BRZ/307
WTD-18-300 SP318P002 ORG/BRZ/311
Many more WPT replacement parts are available than what is listed here, so if you don't see the part you need, simply contact our friendly and helpful staff here. Not only will they help you find the proper WPT parts for any industrial application you might have, but they will offer installation as well as service and support. No industrial requirement is beyond the scope of K&L Clutch.