K&L Clutch & Transmission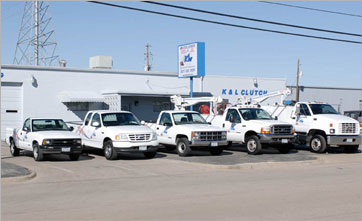 K&L Clutch & Transmission supplies and services industrial strength power transmission parts for heavy machinery. Based in Texas, but serving an international clientele, K&L Clutch & Transmission provides the highest quality of industrial heavy machinery products, including torque converters, PTOs and service parts.
K&L Clutch & Transmission also manufactures and remanufactures torque converters for crane, dragline and drilling rig applications, while supplying industrial clutches for rock crushers, wood chippers, irrigation units and most other industrial applications. Twin Disc, Rockford, Oil States, WPT, Allison, Clark and National are among the respected industrial equipment brands that K&L Clutch & Transmission offers parts, units and repair services for. Learn More About Us →
Our goal is getting you up and running as quickly and efficiently as possible.
Quick LInks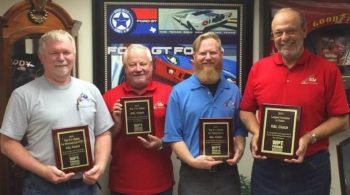 WPT POWER Sales Awards   2015 was a great year for us. We achieved some outstanding accomplishments; namely, winning a handful of awards: The Distributor with the Largest Increase in Sales! Top 5 in Mechanical PTO Sales Top 5 in Overall Sales Top 5 in Assembly Sales If anyone is looking for WPT... Read More →