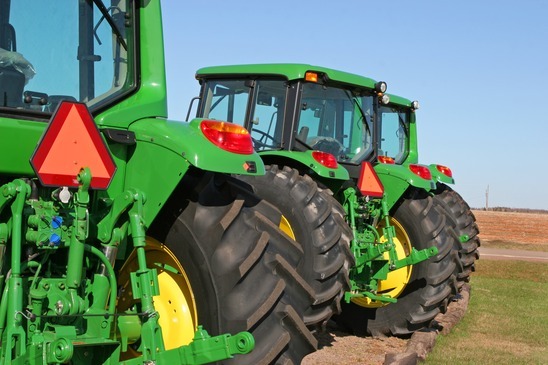 As we well know, as operators and distributors of these hard-working parts, power take offs serve quite a few uses! They began around World War I as additions to tractors and have since been adapted to fit many different purposes. Dump trucks use them to lift their dump boxes and release their loads. Fire trucks use them to pump water through their hoses. They can even be installed on trucks to operate wenches and small cranes. These add-ons provide more than just extra machinery, they provide the user with a tool that can take care of almost anything they need.
Operating Machinery with Power Take-Offs
All of these pieces take a lot of power to operate. As you probably know, power take-offs take power from an engine through the transmission and transfer it to whatever tool is needed for the job at hand. All of that power, going through a cylindrical piece of equipment like a PTO, gets it spinning very fast. Anything moving with that kind of speed can be very dangerous. An unbuttoned sleeve or an untied shoestring can mean disaster for the user.
Heavy Equipment Should Be Safely Handled
Many PTOs, like Twin Disc power take offs and Rockford power take offs, come equipped with guards to prevent most of the safety issues involved with their operation. However, even with built-in safeguards, PTOs always involve some risk when operating. And there are many power take offs that don't involve any safeguards at all! Before engaging the PTO make sure both ends are connected properly. Do not try to make any repairs or adjustments before making certain the part is disengaged and the engine providing it with power is off. Once you have it properly connected and ready to use, you still must always operate these machines with extreme caution. Make sure there are no loose items of clothing anywhere on your body. Do your best to wear close-fitting clothes, keep your shirt tucked in, your shoes strings tied and every button buttoned. And above all, never turn your back on the PTO and the tool to which it is providing power.
Use Heavy Equipment from Dependable Brands
When properly and safely operated, a power take-off can provide the user with the power and assistance to get the job done. At K&L we offer some of the best PTOs on the market. These are the brands that can get the job done:
Twin Disc-Rockford PTO
A continuation of the original Rockford Power Take-Off encompassing the great design and reliability you have known for many years. K&L Clutch & Transmission is proud to provide, repair and install Twin-Disc Rockford PTOs.
Twin Disc PTO
One of the industry leaders in heavy machinery component manufacturing. Products must deliver the right amount of power on command, under all conditions, time and again. K&L Clutch & Transmission is proud to provide, repair and install Twin Disc PTOs.
WPT PTO
These work in both side load and inline applications on all SAE housing equipped industrial engines. All units include a sealed pilot bearing for an extended, maintenance-free life. All parts and units are 100% interchangeable with existing units. K&L Clutch & Transmission is proud to provide, repair and install WPT PTOs.
K&L Stocks Reliable, Safe Equipment Parts
K&L Clutch & Transmission is proud to provide, repair and install WPT, Rockford and Twin Disc Power Take Offs. If you're interested in learning more about the installation, maintenance or brands of PTOs, feel free to contact us and we'll be glad to answer your questions and provide recommendations, no strings attached!
Questions? Feel free to ask us!