To complement our WPT Mechanical line of power products, K & L Clutch is pleased to announce their appointment as the "Full Line Distributor" in North Texas for WPT Power Products. Effective 2/1/13 we will handle the complete line of outstanding products that WPT offers. This includes Type 1 and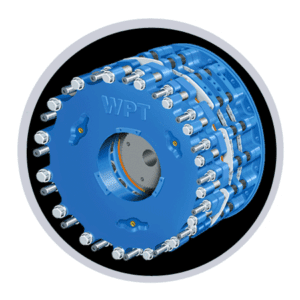 Type 2 Pneumatic and Hydraulic PTOs, Power Grip and PO Clutches, Water Cooled Brakes, Low Inertia Clutches and Brakes, Pump drives, and Caliper Brakes. With this appointment, K & L Clutch becomes the only certified service center for WPT Power Products in the North Central Texas area. If your unit is in need of repair, we can do it.
We are ready to service you now. Please call any of our experienced sales associates and ask more about the "Full Line" of WPT products we can serve you with.
Contact us for more information. We'll get your project back up and running in no time.
Order Now