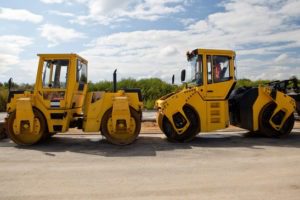 If you're here, it's likely you don't just have a passing interest in industrial power take-offs. You've either used a PTO before or are planning to use one soon. And if you're using PTOs, you know that there is a wide range of types and brands that can be installed and utilized for various powerful machines.
With Many PTO Options, How Do You Choose?
There are many different variations on power take offs. Their characteristics range through different sizes, speeds, mountings and strengths. With so many choices, how will you decide what you need? First you have to decide what you plan to do with it. Will you be using a water pump on a fire engine? Will you be operating a winch on a tow truck or a compactor on a garbage truck? Or will you be spending a few hours in a field on a tractor, pulling a mower behind you to cut the grass? Determining what you plan to use the PTO for will direct every step you take.
What to Consider When Selecting Your PTO
By which method will the PTO will be engaged? Will it be an air valve, and electrical linkage or a hydraulic mechanism that starts up the PTO?

What part of the transmission are you going to attach the PTO to? You have to be aware of accessibility, functionality and space. You also have to know the direction and rotation of the PTO shaft. And, if you're mounting it to a pump, the mounting face and shaft dimensions of the pump.

What are your speed requirements for the driven component, and your desired PTO percentage?

What are your torque and horsepower requirements of the driven component?

And, finally, what is the make and model of the transmission you intend to attach the PTO to? This may seem obvious, but you have to know if your PTO and transmission are even compatible.
Experience Helps When Choosing a PTO
Essentially, you must know your machine, your transmission, and your PTO choices. If you don't know these things, we'd be happy to help you out by answering your questions and offering our industrial machinery experts if you need any assistance. Without specific knowledge of how to properly operate them, you can easily be hurt, so please be careful and don't hesitate to call us! If you need more information, check out our post on how to safely operate a Power Take-Off.
However, if you're ready to do some work, and you know you need a PTO – and if you know which PTO you need – please contact us and let us know how we can help you.