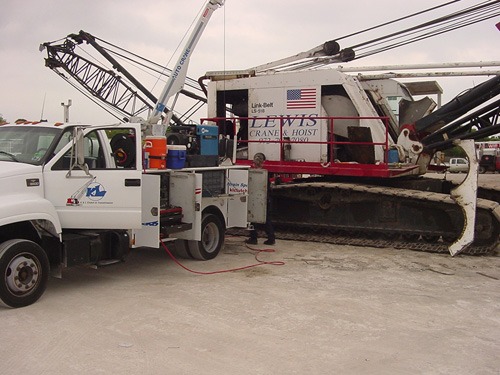 The spring and summer building seasons are just around the corner, which means now is a great time to make sure your company's heavy equipment will be ready when it does.
We can help. Here are three ways how:
Replacement Parts
We're proud to offer an unparalleled catalog of heavy equipment for building season, including industrial clutch and transmission replacement parts and accessories like Rockford Powertrain, Funk Gearboxes, and Twin Disc torque converters. This makes it affordable to not only replace individual industrial clutch parts, but upgrade to the latest models as well. Simple. Easy. Effective.
Service
Before you dive into our catalog of clutch and transmission replacement parts, however, let us help you extend the life of the parts you already have first. Our service shop here in Hurst, Texas is located smack dab in the middle of the Dallas-Ft. Worth Metroplex, which means two things:
We're a short drive from many of America's most robust energy-producing regions, including the Gulf Coast and the Eagle Ford Shale play.
Shipping to and from our in-house repair shop is relatively quick and inexpensive.
Still, if you can't come to us. Our mobile service capabilities, including 5,000-pound crane equipped service trucks, make on-site field repairs, troubleshooting, and part installations easy. We'll come to you.
Custom Solutions
Here at K&L Clutch & Transmission, our core strength is our people. We only hire the best, most highly-trained service technicians — each team member must undergo extensive training and bring with them to work every day a wealth of experience. We value creative, solutions-oriented technicians who both understand the intricacies of all industrial clutch applications inside and out– and who can demonstrate an ability to think outside of the box and pioneer new solutions.
In other words, our team of service technicians are hungry for new challenges. This approach is perhaps best manifest in our custom service and solutions capabilities.  Take a second to think about any operational inefficiencies you've noticed from your equipment over the past year or two, and contact us. We'd love nothing more than to boost your project's bottom line by crafting a custom solution that meets your project's unique needs.